Local Deliveries

Sympathy Arrangements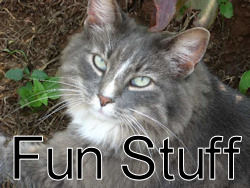 Other Stuff
Store Hours: Mon-Fri 9-5 / Saturdays 8-2

Holidays Taken: Memorial Day | Labor Day | 4th of July | Thanksgiving and Black Friday
Annual Vacation - The week between Christmas and New Years!
---
Featured Special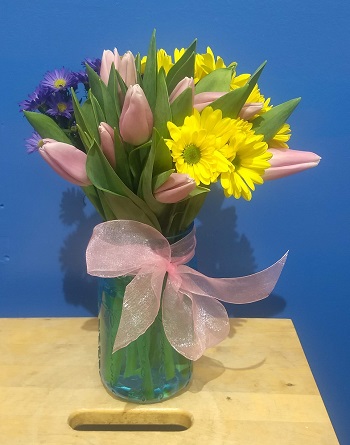 ---
We are a country flower shop that focuses on selling fresh cut flowers. We love doing vases and baskets filled with fresh flowers and all sorts of arrangments for events. We concentrate on providing fresh, beautiful cut flowers with a focus on friendly and helpful customer service. We love flowers in their natural state, so we do not spray, dip or tint flowers.

Additionally, we are a bit unique in that we actually grow some of our own flowers seasonally. Sunflowers and lemon basil are two huge customer favorites, along with zinnias, celosia, broom corn, purple millet and few other "trial" things each summer.

Since fresh cut flowers are our focus, we don't offer gift or gourmet food baskets, plushies, silk arrangements, or fruit baskets. Fresh cuts are the most fun so that's what we do! We also construct our own dishgardens from scratch instead of buying them in pre-made. It's a bit more work, but we feel it's well worth it.


---

We have about 5 acres in flower production, counting the biennials and perennials. There are various flowers coming in at different times of the year. I try to keep our Facebook page updated with the new blooms in the spring and summer, but when things get busy I tend to forget.

On the rest of our farm, we grow corn, soybeans, and wheat for traditional crops, and we mess around with food plots for the deer and the rest of the wildlife.

We're very fortunate to have around 30 acres of woodland that provides heat for our greenhouse. We start our seedlings in there, as well as small potted herbs and tomato plants, which we bring into the shop in the spring as well. We work hard, but we like what we do!



See inside our shop!


View Larger Map